YACHTCARE &

YACHTMANAGEMENT
PEACE OF MIND

WHEN AWAY FROM YOUR YACHT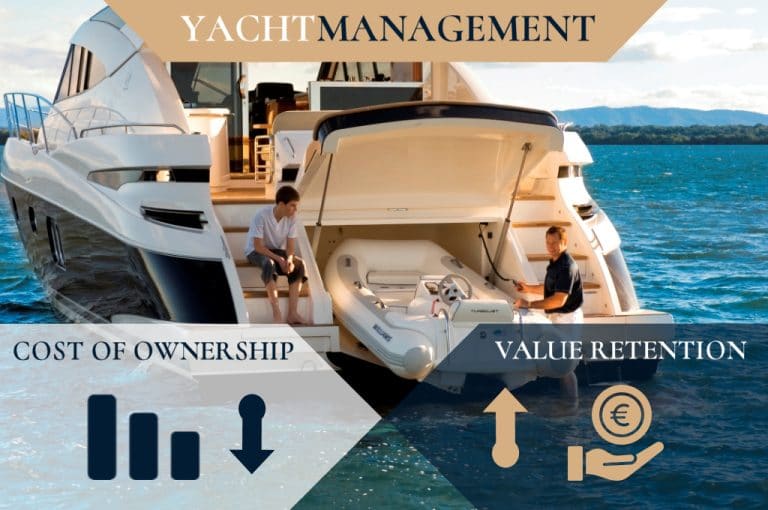 REPAIR AND REFIT
SUPERVISION
INSURANCE CLAIMS
ASSISTANCE
Particular when a vessel's berth is far away from home, a reliable representant of the owner on site can contribute a lot to a better ownership experience and at the same time save you reasonable amounts of your hard earned money.
Experienced skippers know that managing a yacht from abroad can sometimes be a quite disappointing task:
Commissioned repairs or refits are not carried out properly to the desired quality standards, and valuable holiday time gets lost to eliminate defects from insufficient on-site care prior to heading the seas.
As your trustworthy representant with a good knowledge of the local boating industrie's standards, we will ensure that your commissioned orders will always be carried out to your satisfaction and that you will just pay for what you really got.
It is our mission that your time on the yacht will be solely spent for enjoyment rather than dealing with problems.
Thorough inspection, documentation and supervision will guarantee that repairs or refits will be carried out to the highest quality standards.
INSURANCE CLAIMS
ASSISTANCE
With more than 10 years experience in handling insurance cases, we will take care that your claims will be settled correctly and as quick as possible.
Pre- and post seasonal inspections will assure that your vessel is always properly prepared. Either for your holiday or for the winter rest.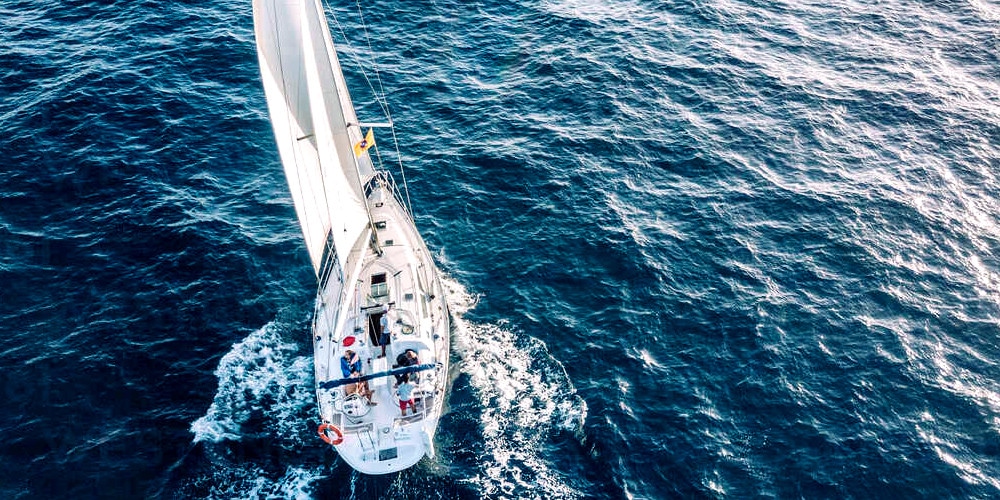 You want to start your holiday away from your permanent place of berth? Our qualified skippers are happy to transfer your vessel to the desired port of embarkation.
SERVICE AND

MAINTENANCE PLANS
Our individually tailored service and maintenance plans guarantee that your yacht will always be properly kept seaworthy, while at the same time make sure that costs of ownership are kept as economic as possible.
CASE STUDY 1
OSMOSES REPAIR
Bubbles are noticed across the underwater ship of a customer's yacht.

The shipyard diagnoses osmosis and suggests a complete refit including a gelcoat strip at a price of almost 18,000 EUR.

Our finding: actually it was just a matter of a factory sided laminate defect which could be partially repaired without hesitation.

Savings: approx. 14,000 euros

CASE STUDY 2
COOLING SYSTEM FAILURE
During a routine thermographic check, we detected some anomalies on oil coolers of the main engines.

After dismantling, they turned out to be clogged with limestones and seaweed.

The preventive inspection thereby prevented the client from much more extensive repairs.

Savings: a failed holiday and more expensive consequential damage
Our Yachtcare and Yachtmanagement Services are available in Italy and Croatia.
As these kind of services are very individual, please drop us a short message with your request and we  will get back to you to discuss a personal quote.