THE PRINCIPLES

OF OUR SERVICES
Guidance
Buying a boat can be a quite challenging task – especially for beginners. We will guide you through the whole process for the best possible ownership experience.
Fairness
Transparent pricing policies with no hidden fees and detailed survey agreements will make sure that you always know exactly what you pay for.
Integrity
You can always expect full honesty. We know our competences as well as our limitations and we will never sell you any kind of "hot air".
Assistance
Our customer relationship never ends with the sending of a survey report. We will be always happy to assist you whenever a problem arises with your boat.
Your Marine Surveyor

in Italy And Croatia
Technical expertise is important to assess the condition of a boat.
But passion for the cause is the most crucial essence to help you with becoming a happy skipper and yacht owner.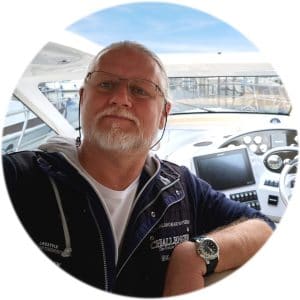 Ing. Ingolf Schneider, MASc, Assoc(RINA)
Certified Marine Surveyor for Boats and Yachts up to24m. (LLoyds Maritime Academy, American Boat and Yacht Council). Mitglied der Royal Institution of Naval Architects.
Certificates

and Memberships